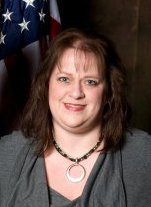 Debbie Dunlap, President of Dunlap Interiors, Inc. is an award-winning Interior Designer. Her designs, seen in the Southern Spring Show, the Southern Christmas Show, the 2002 & 2003 Symphony Guild ASID Showhouse focus on use of materials, space planning and color. Her designs are known for having clean, simple lines and a contemporary edge. She also does custom product design, where Debbie personally designs furnishings and accessories.

Deb graduated from Winthrop University in Rock Hill, South Carolina with a FIDER accredited Bachelor of Fine Arts degree in Interior Design. Extensive travel in Western Europe coupled with a deep appreciation for Manhattan and its architecture has shaped her views on design and continues to influence her work. Her work has been published in the award-winning architecture and interior design textbook, "Architecture and Interior Design through the 18th Century: an Integrated History." She teaches at the Art Institute of Charlotte.

Professionally, Debbie is a Professional Member of the American Society of Interior Designers (ASID) and was the ASID Student Chapter President at Winthrop University. Her work has been seen in South Park Magazine.

In addition to her love for design, Debbie is a member of The Junior League of Charlotte, The Symphony Guild of Charlotte, The Tower Club and Charlotte Society, where she sits on the Board of Governors. She also volunteers with the American Heart Association as it continues working to find a cure for heart disease. Debbie lives in Charlotte with her husband, Edward, three dogs and one cats.